Seeing the big picture
Whether you're an independent hauler or working with a sister company, knowing when and where your materials are being delivered is critical. BCMI's Material Now app provides visibility into truck activity and load details to help you stay on track. Real metrics, such as volumes and cycle times, compel you to improve.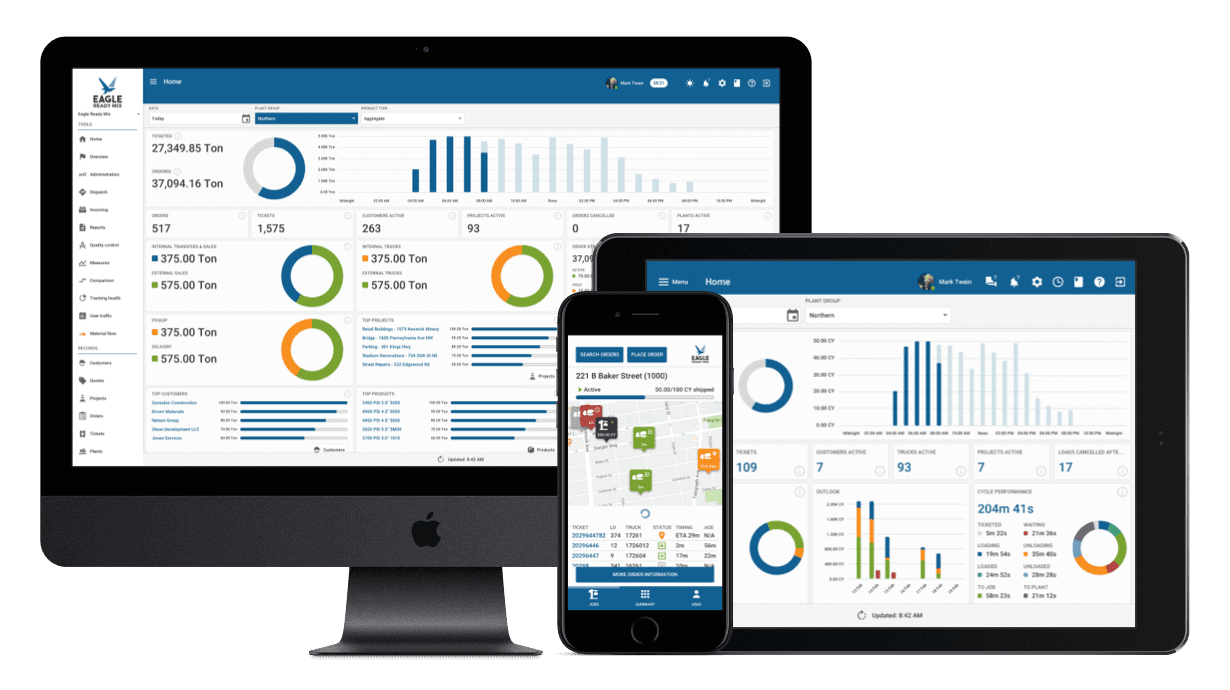 Mobile access rocks
Material Now for bulk materials gives haulers, contractors, and producers a new level of insight into day-to-day operations. Load-by-load details eliminate the guesswork. Use our mobile app or website to see exactly how much sand and aggregate has been delivered, and how much more to expect. Track volumes and performance by project, over time.
Follow pickups and deliveries
Real-time truck tracking
Metrics on trucks, product volumes, on-time deliveries, and more
Mobile alerts indicate shipped status and order changes
Account access
Track orders, invoices, and balances as soon as they are generated with the Material Now mobile app and web interface. Scroll easily through records for a specific project or date range. Export a copy of an invoice or ticket directly from your phone or tablet.
Strengthen the supply chain
A contractor's world does not revolve around ready-mix alone. On many projects, bulk materials – cement, aggregate, and asphalt – also have to be produced and delivered efficiently. With Material Now, you can track time-sensitive deliveries and volume requirements every step of the way. From the road base to the final overlay, our cloud-based, mobile software ensures a smooth journey.