The initiative
The Bulk Construction Materials Initiative (BCMI) leverages deep industry background and the expertise of construction materials producers to develop software that's tailored to the industry's unique needs. Producers directly impact the design of BCMI software; they identify essential tools and guide development priorities. This collaboration is key to the Initiative's success.
Our products and services: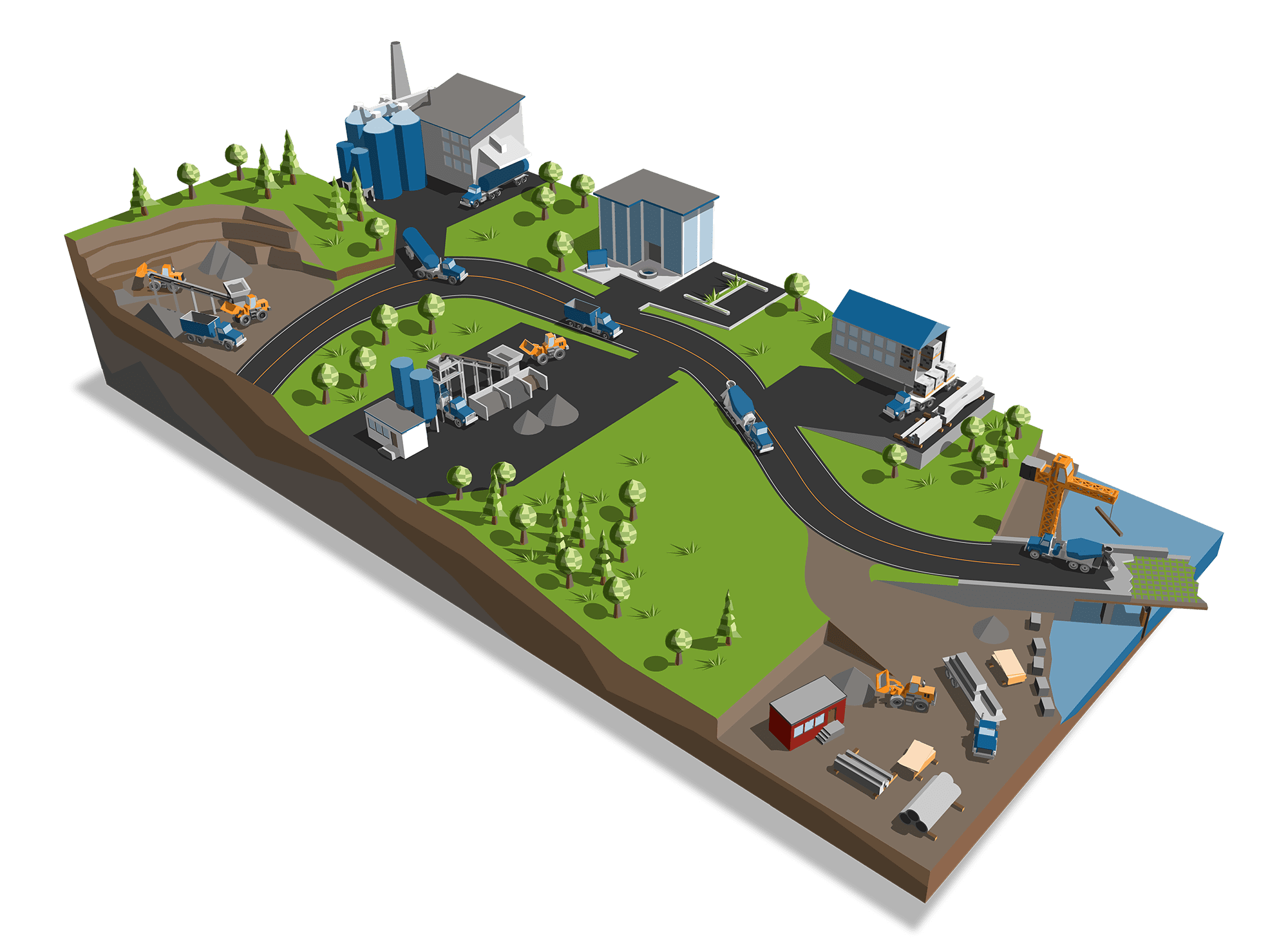 Tech solutions designed by tech users
BCMI's cloud-based, mobile software is custom-built for the construction materials industry. Our development is driven by a core group of materials producers representing nearly 80 million cubic yards of concrete – plus aggregate, asphalt, and cement – produced in today's market.
Fast. Scalable. Impactful.
Development speed, service, and support are essential for new technology. BCMI is committed to putting better solutions in the hands of materials producers and contractors as quickly as possible, with training and customer support to ensure their success. With minimal IT infrastructure needs, BCMI delivers game-changing technology to our customers as fast as they can adopt them.
2014
First mobile & web interfaces, RMX producer app, Dispatch & GPS integrations, Cloud data setup
2015
RMX contractor apps,
TrimView Direct
white-label app
2016
First producer design session,
Interactive order request & messaging,
Analytics integration, Multi-language options
2017
CRM features, Reporting engine,
Ticketing integration, Bulk contractor app,
Proprietary Dispatch trial
2018
Live Dispatch, Quoting,
Mix management, QC & submittals,
Invoicing, Tablet app
2019
RMX Dispatch at Scale, Aggregate Dispatch design, Integrated Supply Chain integration
2020
eTicketing for Ready Mix and Bulk Materials
Press
Sharing ideas that work is an integral part of the Bulk Construction Materials Initiative. BCMI co-founder Craig Yeack explores tech trends affecting materials producers and contractors in well-known industry publications. Read about the impact of wireless technology, intelligent equipment, high-tech sales support, and more.